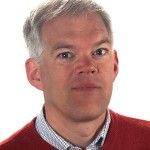 Hindrik Vondeling, PdD,  is Associate Professor in Health Technology Assessment (HTA) and Health Economics (HE) at the Centre for Applied Health Services Research and Technology Assessment (CAST) and the Department of  Health Economics of the University of Southern Denmark (SDU), Odense, Denmark.   In 2004 He was a guest researcher at the National Horizon Scanning Centre at the University of Birmingham, England. In the period between 2009 and 2011 he held a Chair in Health Economics and Health Policy Analysis at the Department of Health, Technology and Services Research, Faculty of Management and Governance, Twente University,  Enschede, the Netherlands.
With regard to research Hindrik has considerable experience with international projects, most recently as a member of two of the Work Packages of the EUnetHTA (European Union Network in Health Technology Assessment) Joint Action 1. He currently leads a Work Package in the project PHGEN 2 (Public Health Genomics European Network). Other internationally oriented research is carried out in collaboration with the pharmaceutical industry, focusing on the role of health economic evaluation in the process of reimbursement of new pharmaceuticals in selected low- and middle income countries.
More generally, his research interests include innovation in health care, technological change, methods for early warning of emerging and new health technologies, pharmacoeconomics, economic evaluation of health care programmes, diffusion of health technology, priority setting for health technology assessment, priority setting in health care, health policy analysis, assessment of integrated care, and institutionalization of HTA/HE in low and middle-income countries.
Contact: hvondeling@health.sdu.dk
Link to publications:
http://www.utwente.nl/mb/htsr/Staff/vondeling.doc/