Yen Cheng Henry Pan (Australia)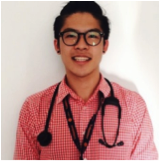 Candidate M.B.B.S Bachelor of Medicine/Bachelor of Surgery (Honours), Faculty of Medicine, Nursing and Health Sciences, Monash University, Victorian Australia
Henry is a fourth year candidate of the M.B.B.S Bachelor of Medicine/Bachelor of Surgery (Honours) degree  program, Faculty of Medicine, Nursing and Health Sciences, Monash University, Victorian Australia. During 2016 he undertook General Medicine and Surgical rotations at Casey Hospital, Berwick at Monash Health, Melbourne. In 2017, he undertakes rotations in Psychiatry, General Practice, Paediatrics and Obstetrics/Gynaecology at the large Local Teaching Hospital Networks of Alfred Health and Monash Health in Victoria.
Henry was promoted to Senior Project Manager, GENI during June, 2017.  This follows his contributions as a Researcher and Project Manager for GENI since 2015, contributing to the Systematic Review of Cost Effectiveness Evidence related to interventions to treat Type 2 Diabetes Mellitus and Cystic Fibrosis.
He was awarded the George Fincham Undergraduate Scholarship in 2015, and the Monash Community Leaders Scholarship in 2015, 2016 and 2017. He holds appointments by the Faculty of Medicine, Monash University as Social Portfolio Leader and Junior Ambassador, Access Monash University.
Henry is intermitting his medical degree in 2018 to undertake a Bachelor of Medical Science (Honours) in Urology at Alfred Health, supervised by Professor Grummet.  He is currently completing a research project in Urology at Monash Health, entitled "Can We Trust Sonographic Urinary Tract Stone Size?", and has a keen interest in pursuing urology as his chosen specialty following graduation. He is also currently undertaking the Medical Business Administration Diploma at Monash University.
He has a keen interest  in public health, translating evidence based research into clinical practice and community awareness programs. He contributes to  the Alfred Health's Volunteer – Patient Experience Program and the Teddy Bear Hospital Program, operated by  the Monash University Medical Undergraduates Society. He also participates in  the 'Hands on Health Program',  Monash University to educate high school students on health.
Contact: yhpan3@student.monash.edu
Nigel Pratt  (Australia)


Clinical Research Coordinator
Infectious Diseases Unit, Burnet Institute, Alfred Hospital
Nigel currently works as a clinical trials coordinator with the Alfred Hospital and Burnet Institute in Melbourne. He has a longstanding passion for infectious diseases, specifically the so-called Big Three: HIV; malaria; and tuberculosis.   Since graduating from LaTrobe University with degrees in nursing and a Masters in public health, Nigel has divided his time between clinical practice and research in Australia and East Africa. Nigel undertook the International Health Economics Course as part of his Masters Program at Latrobe which included training in the integration of cost effectiveness evidence into CPGs and clinical-practice.
At Alfred Health in Melbourne, Nigel has worked in the Infectious Diseases Unit, been involved in infection surveillance and written Clinical Practice Guidelines with a particular emphasis on cost effectiveness. In Uganda, Nigel researched the accuracy of malaria diagnosis in a small rural clinic. He has also established HIV home-based care projects in Tanzania. Nigel's research interests include chronic disease management of HIV in the developed world and, in resource-limited settings, the design and implementation of drug treatment programs and evidence-based, cost-effective clinical guidelines .
Contact: nigel.pratt@alfred.org.au
Meg Bumpstead (Australia)


Founding Director Clear Ears Pty Ltd
Meg Bumpstead has a long standing passion for improving quality in health care and access to health care.  Meg has over 20 years experience in the health sector and is currently founding director of Clear Ears Pty Ltd.   Meg was involved in the process of integrating clinical practice guidelines and clinical and economic evidence into clinical practice whilst she was Operations Manager for Surgical Services at Western Health, and continues to use these processes in developing a best practice model for Clear Ears.
Meg's experience spans both the acute hospital and community health sector in consulting, senior management and clinical nursing roles.  Meg is also involved with Medicens Sans Frontieres, international medical humanitarian organisation, having been accepted into the pool for field workers.   Meg's past roles include Chair, Board of Governance, Women's Health West, Advisory services to Victorian Government and, Senior Hospital Management at Western Health. Meg holds an Masters of Business Administration (MBA), Post Graduate Diploma in Advanced Clinical Nursing – Intensive Care and Bachelor of Applied Science – Nursing and is a member of the Royal College of Nursing Australia.
Contact: meg@clearears.com.au
Kaylene Fiddes Ryan (Australia)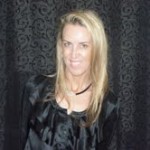 Advisory Committee, Australian Disease Management Association (ADMA)
Kaylene has been actively involved in healthcare for over 20 years and is currently a member of the Advisory Committee and Conference Committee of the Australian Disease Management Association (ADMA). She co-founded ADMA and has extensive experience managing national healthcare resource centres for ambulatory care initiatives including disease management and Hospital in the Home.  She has over 10 years of experience in the development and management of disease management, having managed the Disease Management Unit at Alfred Health.
She was involved in the process of integrating clinical practice guidelines and clinical and economic evidence into clinical practice at Alfred Health (previously called Bayside Health) through participation in the Clinical Pathways Working Group.  Other experience includes secondments at the Victorian Department of Health as well as nursing, case management and project management in Australia and USA. She has formed strong ties with international and national disease management groups.