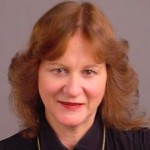 Dr Kathryn Antioch
CEO, Guidelines and Economists Network International (GENI)
BA (Hons) MSc (UBC) AFCHSM CHE PhD (Health Economics) MAICD
Kathryn has over 25 years working in executive, management and policy roles in Government, Private and Not For Profit sectors including Australian Federal and State Governments, Victorian hospitals, a Canadian Royal Commission, and GENI. She is Principal Management Consultant, Health Economics and Funding Reforms; CEO, GENI and is Adjunct Senior Lecturer, Department of Epidemiology and Preventive Medicine, Monash University. Australia. She is on Editorial Boards of Cost Effectiveness and Resource Allocation (CERA) and Open Pharmacoeconomics and Health Economics Journals. Since 2014, she has been a member of National Health and Medical Research Council's (NHMRC) Research Translation Group's Advisors List.
She has consulted for Australian Federal and State Governments and agencies, hospitals, Centers of Excellence, NHMRC, Universities, Price Waterhouse Coopers (PWC), Australian Healthcare and Hospitals Association (AHHA) private sector and the World Bank. Kathryn participated in 14 Australian Senate Committee Inquiries on Health (2010-2013), following her briefs to Council of Australian Governments (COAG) (2008-2010) on National Health Reform Agreements (NHRA). Kathryn's COAG briefs included recommendations from her stakeholder engagement in 2007 across all Australian States and Territories and NZ, funded by AHHA.
During 2014 she consulted for the Independent Hospital Pricing Authority (IHPA) on reforms for 2015-16 national Activity Based Funding. She was invited panelist for ACHSM's live web broadcasted debate on 2014 Victorian Health Budget with Lance Wallace, Victorian DHHS and other CEOs. She was invited speaker at 2014 Annual Health Technology Assessment Conference, and is panelist for 2015 ACHSM/ACHS Asia Pacific Congress on 'Effective Stakeholder Engagement on Health Issues: Powerful Impacts Q & A'. During 2015 she presents work of the Guidelines on Diabetes Type 2 International Economic Evaluation (GODIEE) Team at International Health Economists Association (IHEA), ACHSM/ACHS and NHMRC Annual Congresses in Europe and Australia.
In Victoria she previously worked in senior management roles for Victorian government and for three teaching hospital networks including Alfred Health (then called Bayside Health), Inner and Eastern Health Care Network and as a Principal Management Consultant for Western Health.
She was appointed by Hon Tony Abbott, Australian Prime Minister, when he was Health Minister, to NHMRC's Health Advisory Committee and then appointed to NHMRC's National Health Committee, Lead and Privacy Committees. Kathryn was on a Victorian Health Practitioners' Registration Board; Deputy Chair, GENI Board 2006-2013; Associate Editor, CERA Journal 2009-2012, Australian Government Expert Panel (Health Economics) to 2011.
Kathryn was awarded the Health Administrators' Association of British Columbia Award for Scholarship and Leadership, University of British Columbia, Canada and nominated by Monash University for Victorian Premier's Award for Health and Medical Research. Kathryn authors 46 publications.
Expertise: Hospital and government administration, invited adviser to Senate Inquires, macro health systems development, policy and evaluation, Activity Based Funding, risk-adjustment, quality improvement, Evidence Base Medicine, clinical guidelines, Commonwealth-State health agreements, translation of health and economic research, pandemic planning, prevention, economic evaluation, health economics, State health budget forecast negotiations, econometrics and international health.
Contact: kantioch@yahoo.com.au
Click here for a list of publications
Click here for a list of National and International Presentations