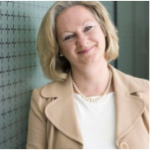 Rhonda Kerr
B.A (Economics) ANU; GAICD 2009; Doctor of Philosophy (Ph.D.) Curtin University Candidate – completion 2018
Professionally, Rhonda Kerr is Senior Clinical Services Planner, Hames Sharley; Director, Rhonda Kerr and Associates Health Planning and Director, Recovery~Inn Pty Ltd developing medihotels in Western Australia. Rhonda is closely involved in corporate governance chairing a charitable foundation for children and youth in Western Australia, and a member of a number of Boards and committees.
She has extensive experience in the use of clinical guidelines in a wide variety of health settings for hospital and health service planning throughout Australia, New Zealand, Malaysia, Fiji and India. As a contributor to the UIA-Public Health Group she contributed to international collaborations on evidence-based change for health service delivery. She has participated in Federal Parliament Senate Inquires on health reforms in Australia, and was referenced in the interim reports of both the Productivity Commission Review of private and public hospitals and the National Health and Hospitals Reform Commission. Her prior experience in senior management roles at the Federal Department of Health and Ageing where she worked in national health policy development has been complemented by specific economic policy roles for the ACT Health Authority and the WA Health Department.
She is currently undertaking research into economic issues relating to DRGs involving a review of existing methods of capital allocation for hospitals in each Australian state and 18 OECD systems comparing them for efficiency, economic and environmental sustainability, effective facilitation of contemporary standards of patient care, responsiveness to evidence-based clinical improvements and changes in patient demand. An alternative model for allocating capital for hospitals based on best-practice clinical pathways is being costed for a range of Diagnosis Groups and tested for the qualities listed above.
Her experience with clinical guidelines, pathways, evidence based clinical improvements, DRGs and service planning can make great contributions to the international work of GENI.