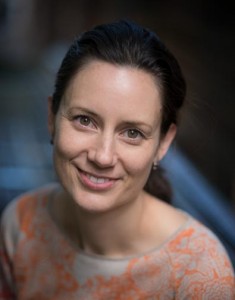 Zoe Bristow (Aho)
BSc (Melbourne University), MComm (University of Sydney), MPH (Latrobe University), MEpi (Epidemiology) (Melbourne University)
Zoe was promoted to Director, Epidemiology and Clinical Guidelines, GENI in 2016, following her work as Senior Project Manager, GENI since 2011. She has prior experience working at the Pharmaceutical Benefits Scheme, Federal Department of Health and Ageing, several public hospitals in Melbourne, the Victorian Department of Health (Service Planning) and the National Heart Foundation. Zoe has undertaken volunteer positions at Lifeline and the Karolinska Institute, Stockholm.
Since 2005 Zoe held various roles focused on reviewing and appraising evidence to improve clinical guidelines for care. She was involved in integrating clinical practice guidelines and clinical and economic evidence into clinical practice at the hospitals of Western Health, Melbourne. At the National Heart Foundation (NHF), Clinical Programs Team, she managed heart failure guideline projects and initiated the Hypertension guideline update. This involved a review of evidence, understanding treatment gaps, and consultation with key experts, consumers and relevant health organisations. She was also appointed as Acting National Manager, Clinical Programs, NHF.
At GENI Zoe reports to the CEO and contributes to both Phase 1 and Phase 2 Guidelines on Diabetes Type 2: International Economic Evaluation (GODIEE) study. Phase 1 is a systematic review of the international cost effectiveness evidence for Diabetes Type 2 interventions. Phase 2 analyses the implications of Phase 1 evidence for four international clinical guidelines. During 2016, she also participates in International Economic Evaluation Studies for Cystic Fibrosis and Dementia Guidelines. She previously contributed to a GENI Board paper on future options to support international collaboration. Zoe developed and manages the GENI website.
Zoe completed her Master of Epidemiology in June 2017.  Her major research project was at Murdoch Childrens Research Institute.
Contact: zoeaho@gmail.com