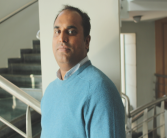 Denny John
Bachelor of Physiotherapy (Mangalore University, India), MBA-Hospital Management (IHMR, Jaipur), Master of Public Health (University of Auckland), Doctor of Philosophy (PhD) (Health Technology Assessment) (Maastricht University, Netherlands candidate completion date: 2019)
Denny John is Evidence Synthesis Specialist, Campbell Collaboration, and based in New Delhi since December 2016. He has over 13 years' experience across health services management, project manager, researcher, evaluator, and academic across public, private, and corporate settings.
He has experience working with development organisations, insurance companies, and healthcare consulting, conducting economic evaluation, systematic reviews, and disease forecasting studies. His experience spans of working in India and Nepal, and supporting community health financing projects in Bangladesh, Tanzania, Nigeria, and Ghana.
He has been the Principal Investigator/Co-Investigator for over 15 research studies conducted across various states in India, and has been awarded several research and project grants from national and international bodies.
In 2013, he received CAD$113000 research grant as part of the Stars in Global Health program, Grand Challenges Canada. He has experience of working/consultant on projects funded by national and international donors, such as World Bank, Bill and Melinda Gates Foundation, Misereor (Germany), Save the Children (Germany), Malteser International (Germany), Oxfam, DFID, and 3ie.
He has published over 25 articles, and presented in national and international forums in the field of cost-effectiveness analysis, systematic reviews, and health financing. He is co-author of the first proposed 'Pharmacoeconomic and Outcomes Research Guidelines for India'. He is Associate Editor-International Journal of Technology Assessment in Health Care (IJTAHC), and reviewer for Bulletin of the World Health Organisation, Journal of Public Health, Value in Health-Regional Issues, Patient Experiences Journal, and reviews of the Cochrane Collaboration.  He has been a co-guide to MSc and PhD students for topics on economic evaluation, evidence synthesis, and public health nutrition.
He is Fellow of the Royal Society of Public Health, and Royal Society of Tropical Medicine and Health. He holds various professional positions such as Co-Chair, Early Career Network, Health Technology Assessment International (HTAi); 2015-17 Chair-Elect for ISPOR Asia Young Professionals Group; Governing Council, Indian Health Economics & Policy Association (IHEPA), and Core Committee Member, Medical Technology Assessment Board (MTAB), Department of Health Research, Government of India.
He is currently undertaking research on 'incorporating economic evidence in systematic reviews', systematic reviews of economic evaluation and prevalence studies, and cost effectiveness analysis of dengue vaccine, cardiac stents, and GenXpert testing for TB, in India.  His experience in evidence synthesis, economic evaluation studies, and health technology assessment (HTA) in developing countries can make great contributions to the international work of GENI.
Contact: djohn1976@gmail.com
Publications: http://dennyjohn.in/journal-articles/