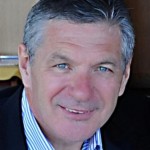 B.Sc (Hons), MBBS Melbourne, PhD Melbourne, FRACP
Head, Cystic Fibrosis Service, Alfred Hospital, Melbourne
Allergy, Immunology and Respiratory Medicine (AIRMed) Department, Monash University, Australia.
Professor Wilson, Head, Cystic Fibrosis Service at the Alfred Hospital, has active research programs investigating:
• New antibiotic regimens
• Assessment of Hospital in the Home for CF patients
• Therapeutic Hypertonic Saline inhalation
• Prediction of natural history from physiological monitoring
• Enhanced nutrition, anti-reflux therapy, and nocturnal hypoxia in CF outcomes
• Quality improvement through the use of electronic health records
Professor Wilson is part of a consortium called the Monash Alliance, comprising Monash University faculties and affiliated hospitals, the Division of General Practice, government departments, and various research and health delivery organisations. The Monash Alliance is developing the technology and information systems for telemedicine. This will enable medical practitioners to consult directly with remote based patients, and with health care workers for particular situations. The eHealth project has received funding from the Department of Health, Victoria, and the Commonwealth Department of Broadband, Communications and the Digital Economy.
John is a Professor in the Faculty of Medicine at Monash University. He has extensive experience in the implementation of Clinical Practice Guidelines (CPGs) and has worked with the Clinical Pathways Working Group (CPWG) at the Alfred hospital on the integration of clinical and cost effectiveness evidence and CPGs into health service delivery in respiratory medicine
john.wilson@monash.edu