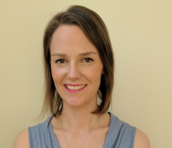 Fiona Sherwin
B Physio (Hons) (Melbourne University) G Cert Public Health (Flinders University) MHA (La Trobe University) AFACHSM
Fiona was promoted to Director of Allied and Community Health at GENI in May 2017.  Fiona has been involved as a researcher for GENI since 2014, contributing to the systematic review of cost effectiveness evidence related to interventions to treat Type 2 Diabetes Mellitus and Cystic Fibrosis. As an experienced physiotherapist and health service manager, Fiona is passionate about using graded evidence to enable  effective and efficient health care interventions.
Fiona is currently the Manager of Allied Health at Knox, Bellbird and Ringwood Private Hospitals at Healthscope in Victoria,  Australia. In this role she has contributed to the development of home-based rehabilitation services, a sub-acute stroke service as well as outpatient oncology and lymphoedema services.
Prior to this, she held various project and leadership roles at an Australian Local Hospital Network called Alfred Health, working with the General Medicine Unit at the Alfred Hospital to establish IT-integrated care pathways and develop service improvement capability. Fiona has previously worked with the World Health Organization in Geneva, contributing to the Global Action Plan for the Prevention and Control of Noncommunicable Diseases and economic analyses relating to the social determinants of health.
In 2015 Fiona was awarded the Claude Frencham award for her work as chair of the Emerging Health Manager's Group of the Australasian College of Health Service Management (ACHSM). She was also the 2015 recipient of the ACHSM  Ian Brand Prize for the best grade point average nationally in a  Masters programme in health service management.
Contact: fiona.sherwin@healthscope.com.au